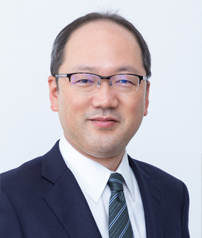 Since its establishment as a manufacturer of Optical glass in 1941, HOYA Corporation has always been committed to delivering cutting-edge products to improve and meet the needs of the communities that we are present in. Over the years, HOYA Corporation eventually built up a diverse business portfolio, where we are present in the components for semiconductor manufacturing, glass substrates for HDDs, eyeglass lenses, contact lenses and medical endoscopes industries.
Since my appointment as CEO in March 2022, I have focused on reviewing our business portfolio and exploring new business opportunities. The HOYA Group has more than 10 business divisions, each of which has a very different industry, geographic exposure, customer base, and sensitivity to economic cycles and currency fluctuations. We have been continuously reorganizing our business portfolio to make the Group more robust, and we are once again examining the current position of each business and growth scenarios in the medium to long term. While some businesses are in the process of growth, others are already in the mature stage, and we are developing long-term growth businesses through both M&A and internal development. Regarding internal development, while maintaining a structure in which each business division operates independently, we have established a new structure that transcends business boundaries to promote technological development and create new business opportunities.
In the area of ESG/Sustainability, while we have been working to strengthen our G (Governance) initiatives, our E (Environment) and S (Social) initiatives have not been sufficient. In March 2022, ESG Promotion Office dedicated to sustainability activities was newly established, and Chief Sustainability Officer was newly appointed to accelerate efforts in all areas of sustainability, including E and S. We have started specific measures such as the phased introduction of renewable energy, as well as incorporating the ESG indicators to the management assessment system.
The entire group will work together as one to become the preferred choice of our customers, clients, and partners to improve and seek innovations for a better tomorrow. We look forward to your continued support in the year ahead.
Director, Representative Executive Officer and CEO
Eiichiro Ikeda